WoW Trials of the Crusader Boost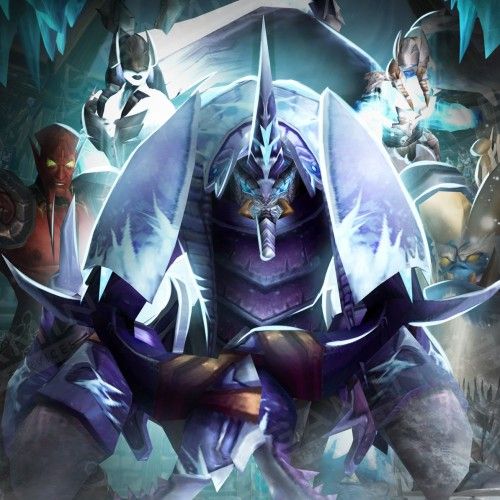 Boosting Schedule
Set the time when the booster may play your account with your manager. We can provide your whole carry while you're AFK without disturbing your usual gaming time!

24/7 support
Get a helpful human reply in ±15 seconds!

Hide My Boost
We've developed this unique software to protect you from bans and suspensions. It allows account sharing without flagging an account.

Secure Payments
You can pay securely with PayPal or your Credit Card via Stripe. All payments are covered with the customer protection system and money back guarantee!

Secure Web-site
SSL and HTTPS protocols are used for your 100% privacy & data safety
At our site, you can purchase Trials of the Crusader raid boost and enjoy a swift instance completion alongside a group of professional WoW gamers. Our carries are available in both Wrath of the Lich King Classic and Dragonflight expansions, granting you the opportunity to defeat the desired bosses and potentially obtain new gear.
List of Trials of the Crusader Bosses:
Icehowl
Lord Jaraxxus
Faction Champions
Twin Val'kyr: Fjola & Eydis
Anub'arak
Our TotC boosting service offers two options depending on the expansion you are playing: WotLK Classic or Dragonflight.
You can also select from four different modes: 10-Normal, 10-Heroic, 25-Normal, or 25-Heroic, based on the gear tier you aim to acquire. These modes have separate saves, allowing you to complete both each week.
Purchasing a Trials of the Crusader Raid carry in WotLK Classic during the current game phase is highly recommended due to the presence of unique and powerful items, some of which are considered best in slot. In Retail, 5/5 Trials of the Crusader Raid runs offer you the chance to test your luck and potentially obtain new transmogs for your character.
Trials of the Crusader Carry:
Everything you need to know
Our Trials of the Crusader carries are meticulously designed to enhance your World of Warcraft WotLK Classic or Dragonflight gameplay, providing a more efficient and enjoyable raiding experience. We understand the frustrations of struggling with pickup groups (pugs) and enduring lengthy waits in the LFG system, not to mention the countless attempts required to farm the entire tier set.
This is where Gamingcy's WoW TotC raid runs come to the rescue. Our boosting services are executed by expert PvE players who have mastered the game and possess extensive knowledge of boss tactics and strategies. We offer boosts for both EU (any European realm) and US (North America, Latin America, Oceania) servers.
Even in the World of Warcraft Dragonflight realms, tackling this raid solo can prove quite challenging, forcing players to seek assistance in the LFG or Trade chat. However, finding people interested in a Trials of the Crusader loot run can be difficult. Most players are focused on recent game content and tend to postpone legacy raids. Furthermore, even if you manage to gather teammates, there's a high chance of encountering peculiar or inexperienced team who may not even be familiar with the raid's location in WotLK (situated in the Argent Tournament Grounds in Northrend). Additionally, after defeating raid bosses, these pugs will compete with you for rewards such as gear, weapons, and tokens, thereby prolonging the time required to complete your gear set by weeks or even months.
Avoid the frustration of dealing with pickup groups (pugs) and the unpredictable nature of RNG by choosing our TotC runs on our platform. Our boost is a time-saving solution that guarantees the results you paid for. Think of it as an efficient GDKP run without any competition or the need to spend excessive amounts of gold to outbid others.
You have the option to purchase Trials of the Crusader carry with either self-play or account sharing on our site. However, we recommend confirming with our 24/7 support team whether self-play or account sharing for your server before making a purchase. Rest assured that both methods are 100% secure and have been extensively tested. In the case of account sharing, we utilize a premium VPN specific to your country and city or our exclusive Hide-My-Boost technology, ensuring that the security system never detects any unauthorized access to your character.
To summarize, if you're seeking a professional TotC boost at a competitive price, you've come to the right place. Below, you'll find a brief list of the most valuable WoW Trials of the Crusader Raid rewards.
Trials of the Crusader Loot Table:
ETA:
Average starting time: 1-3 hours
Average Execution time: 1-2 hours
Rewards you will get:
Trials of the Crusader full raid run

on the desired difficulty;
Get a chance to obtain gear;
Raid achievements unlocked.
Options available:
Selfplay:

you will play your character yourself with a group of our professional player(s).

Account sharing:

an experienced player will securely log into your account and do all the work for you.

Difficulty:

We will complete the dungeon on

10-Normal, 10-Heroic, 25-Normal or 25-Heroic player difficulty

.

WoW Expansion

: choose the game that you're playing and need your boost on (Retail or WotLK Classic).
Requirements + Important notes:
70 level

character in Dragonflight EU or US server

80 level

character in WotLK Classic EU or US server
Active WoW subscription in US or EU servers