WotLK Inscription Boost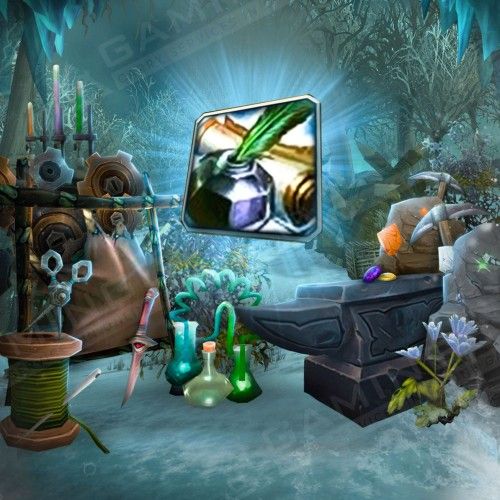 Boosting Schedule
Set the time when the booster may play your account with your manager. We can provide your whole carry while you're AFK without disturbing your usual gaming time!

24/7 support
Get a helpful human reply in ±15 seconds!

Hide My Boost
We've developed this unique software to protect you from bans and suspensions. It allows account sharing without flagging an account.

Secure Payments
You can pay securely with PayPal or your Credit Card via Stripe. All payments are covered with the customer protection system and money back guarantee!

Secure Web-site
SSL and HTTPS protocols are used for your 100% privacy & data safety
By ordering this service, you will get a fast turn-key WotLK Inscription boost from our expert World of Warcraft player. Our pro gamer will securely play your account and farm everything required for the WoW WotLK Classic Inscription Leveling. As a result, you will unlock new profession benefits and keep all the gold, resources, and other valuable items you can receive during the leveling.
Inscription in WotLK Classic allows you to enhance skills or character attributes with special glyphs. You will also be able to craft powerful consumables such as Darkmoon Cards, which can be combined to form trinkets with powerful effects. The profession also implies the creation of scrolls that temporarily enhance your stats, providing a significant advantage in combat. You can also earn gold at the Auction House by selling the crafted items.
Enjoy the safe and efficient Inscription skill boost in Wrath of the Lich King. Save tons of your precious time. Leave the dull grinding to us!
Below you will find the list of the most sought after WotLK Inscription rewards:
WotLK Inscription Leveling:
How to get 450 skill fast?
The answer is straightforward! Buy WotLK Inscription power leveling from professional gamers at our site! All of our 2000+ boosters are experienced and time-tested. They know the fastest and the most efficient methods of boosting any profession in Wrath of the Lich King. And our exclusive security protocols will make the Powerleveling process the safest in the industry. Never farm materials for hours on end again: the game should bring joy and fun! Pay for the Inscription boost in WotLK Classic, and get max skill hassle-free.
The process is designed for speed and simplicity:
Tailor your profession skill leveling service.
Add it to your cart and process the payment securely through Visa/Mastercard/Crypto.
Reach out to us via Skype/Discord; our tag is Gamingcy.
Our experienced pilot will play your character and perform the necessary grind to boost your profession to the desired lvl.
We will immediately alert you using Discord/Skype/Email when the task is completed.
Take advantage of your new profession's benefits without the need for time-consuming farming!
We NEVER use any third-party software or exploits, and we do all the work manually.
ETA:
Average starting time: 1-3 hours
Average execution time: 7-14 days
Rewards & Options description:
WotLK Classic Inscription power leveling service;
You can choose to level up full profession (

1 – 450

) or WotLK profession content only (

375 – 450

);

Inscription skill raised to 450

;
Ability to craft

Glyphs, Scrolls and Vellum

;
Ability to craft

epic off-hand gear

;
All the loot, gold and resources of chosen profession received during the boost is yours to keep.
Requirements + Important notes:
80 level

character in EU or US server

Account sharing

(an experienced player will securely log into your account and do all the work for you)
Active WoW subscription in US or EU servers