Vicious War Snail Boost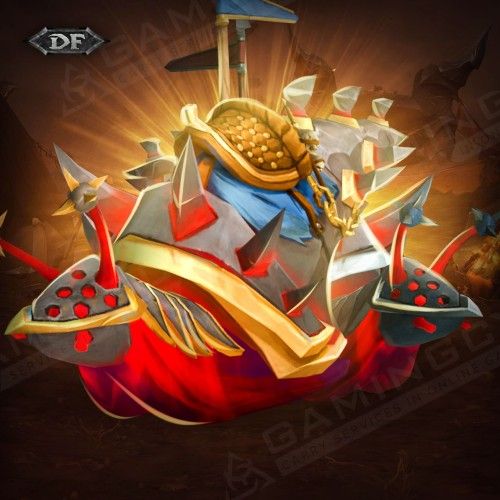 Boosting Schedule
Set the time when the booster may play your account with your manager. We can provide your whole carry while you're AFK without disturbing your usual gaming time!

Hide My Boost
We've developed this unique software to protect you from bans and suspensions. It allows account sharing without flagging an account.

Secure Payments
You can pay securely with PayPal or your Credit Card via Stripe. All payments are covered with the customer protection system and money back guarantee!

Secure Web-site
SSL and HTTPS protocols are used for your 100% privacy & data safety

Enlarge your collections!
An extensive list of unique & rare mounts makes your gameplay brighter and your whole account more precious!
This service lets you buy Vicious War Snail boost for real money in World of Warcraft Dragonflight. It is awarded for filling the PvP mount progress bar to 100%. Our professional gamer will securely play your account farming arena (3v3 or Solo Shuffle) games on a 1000+ rating until he gets this seasonal mount for you. There's a Horde and Alliance recolors of the Vicious War Shail. Considering that it's account-wide, it will look different for your Horde and Alliance characters. However, both skins are truly epic because of the metallic horns and unique animations.
The Vicious War Snail is a time-limited mount. When Dragonflight Season 2 is over, this mount will be unobtainable. This fact adds a layer of exclusivity to the Vicious War Snail PvP mount. By choosing Gamingcy's boosting service now, you ensure your claim on this unique reward before the season ends.
Buying Vicious War Snail boosting by Gamingcy is an intelligent choice for several reasons:
Time Efficiency

: Our expert gamers will save you countless hours of grinding through challenging PvP matches. Throughout the whole carry, our #1 priority will be the fastest possible unlocking of the Vicious War Snail or Vicious Saddle on your account.

Safety and Security

: Gamingcy values your account's safety above all else. Our boosting services are performed securely via a premium VPN of your location and ensure your account remains protected.

Guaranteed Results

: With our skilled professional gamers, you can trust that the Vicious War Snail or Vicious Saddle will be yours by the end of the boosting process.

Top-level communication

: our support team is available 24/7, so you can have progress reports at any time of day and night. When the carry is done - you will immediately know about it!
As a result, you will unlock the Vicious War Snail for the first completion of the progress bar in Dragonflight Season 2. If you have already received this mount this season - you will get the Vicious Saddle. It's a preсious WoW PvP item required to purchase legacy PvP mounts from your faction's PVP vendor.
We NEVER use any third-party software or exploits, and we do all the work manually.
ETA:
Average starting time: 1-3 hours
Average Execution time: 2-7 days
Rewards you will get:
Requirements + Important notes:
70 level

character in EU or US server

Account sharing

(an experienced player will securely log into your account and do all the work for you)